Looking for Better Health and a Fit Lifestyle?
Wouldn't it be great to be able to have your very own in-home personal trainer to help motivate you to do what you know is best for your health and fitness?  Now you can be just like famous people like Oprah, Madonna, Ryan Reynolds, Hugh Jackman, Angelina Jolie, Jennifer Lopez, Matthew McConaughey and others but without spending the celebrity-status fortune!
If you are looking for inexpensive, creative, fun, proven ways to add activity and wellness into your life, and you want to stay in the comfort of your own surroundings at home, CALL Julia  and you'll be successful in no time.  Having your own home fitness trainer is easier than you think!
Get in shape together with your spouse or a friend and save with my Shared Personal Training packages for 2-3 people. 
Consultations are FREE – just call to make an appointment with Life in Motion.
Some of the specialties I am certified in include BOSU Training, Strength and Resistance Training Program Design, High Performance Core Conditioning, Functional Training, Cardio Kickboxing, Group Indoor Cycling.  I have been the strength and conditioning coach for NCAA Division II Men's and Women's Tennis teams.  My clientele has included professional athletes and people of all fitness levels.
Popular everyday situations I can help with:
-I need someone to help my parents become more active.
-I just want to feel better.
-The doctor told my mother to increase her activity level, but I don't know where to begin to help her.
-Our exercise routine is so boring. Are there any creative workouts we can do?
-How can I lose those last 10 pounds and keep them off for good?
-I am looking for an affordable, convenient, and time-efficient way to incorporate exercise into my dad's daily schedule.
-I want interesting and effective exercise routines to keep me motivated.
-I really would like to get rid of some of the stiffness in my joints.
-I want to run my first 5K – where do I start?
-My son is working toward earning a sports scholarship and needs some conditioning training.
-I don't have a lot of time to spare, but I want to exercise regularly.
-The only way I will exercise is if I have someone who will keep me accountable every day.
-I don't want to join a gym and pay membership fees.
Life in Motion offers individually designed programs.  The activities and routines are created with your specific needs, goals and circumstances in mind and it is all brought right to your front door.
You don't have to worry about your travel time, any membership dues, large crowds of "muscle-bound" gym rats, or any other uncomfortable situation or inconvenience that causes you to make excuses for not taking care of yourself.
I will help motivate you in the way that works for you.  That's why it's called PERSONAL training.
Each session is 30-45 minutes in length.  There is no need for long drawn-out "chat sessions".  We will get the work done efficiently and effectively in our time together.  You WILL see results.
Every appointment is booked according to YOUR schedule.  With my flexible hours, you are certain to be able to work at YOUR optimum time whether it's 7am or 6pm.  Again, everything is tailored to meet your style and agenda.
All exercises are performed with any equipment you already have – no worries if you have none!  Your body is the best piece of equipment you could ever need.  Household items are great, too, to add variety and keep you from finding those little loopholes to get out of moving your body.
You are given the tools to learn how to improve your health status so you can be prepared to continue a healthier lifestyle for your lifetime.  Sessions are safe and effective.
For more information, CONTACT Julia today.
_______________________________________________
Life In Motion "Boot Camp PLUS"!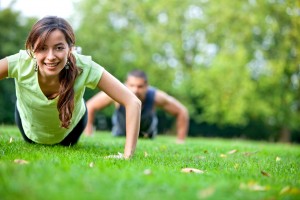 Life In Motion's Boot Camp PLUS is a fun, energizing outdoor workout for men and women that will burn calories, increase your stamina, build strength and help you become fit and lean.
Each challenging Boot Camp PLUS session will be different and include varying cardio exercises and a myriad of strength building activities all using playground equipment, park apparatuses, natural surfaces and objects, open spaces and more.
This isn't just another boot camp – this is Boot Camp PLUS!
This special class is recommended for experienced beginners to advanced fitness enthusiasts.  Please bring a water bottle, weight-lifting gloves and a towel.
***Watch for upcoming Boot Camp PLUS sessions.   Stay tuned for more exciting classes and programs!***
CONTACT JULIA for more information.
"When I first hired Julia I was a very fat man heading for a heart attack. I felt like we connected immediately, mainly because I believed Julia truly cared. Today I have the tools to keep from being that very fat guy again because of the great work and teaching done by Julia. Julia knows her craft and is passionate about helping you."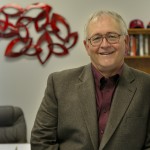 -Tom Ford, Topeka, Kansas