Life in Motion clients are very important and I am extremely grateful to have them as part of
my

"life in motion".   Because it helps to hear from "real" people about what their experience has been with Life In Motion Fitness, I have included the opinions of some of my clients for you to enjoy.  I know you'll appreciate what they have to say as much as I do.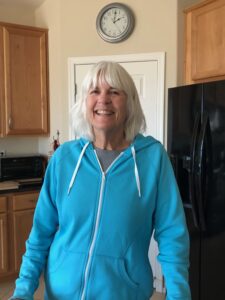 "
I feel fortunate to have met you when I did because I was having quite a few issues physically that were causing discomfort, weakness and limited range of motion. As my personal trainer, you have provided me with programs that have helped improve all of these issues! Your knowledge, skills and coaching have helped me to obtain more range of motion, strength, balance and body alignment. You have a fun, friendly and encouraging manner that makes me want to work hard for the best results!
Thank you."
 -Beverly Becker, Marana, Arizona
______________________________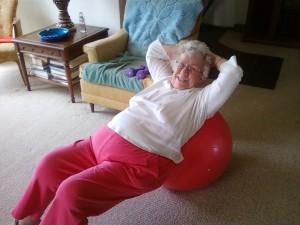 "Before I started exercising with Julia, I was wobbly, didn't have much strength and felt like an old lady (well, I AM 92 years old, so I guess that's old)**.  I now feel much stronger, walk much steadier, can stand up easier and can open jars. I look forward to our sessions twice a week and I've made a new friend. When we exercise, I talk a lot about my life. It's a good release for me and Julia is a good listener."
-Sally Johnson, Phoenix, Arizona
**Sally continued working with Julia until she reached age 96.  In 2017, at 97, she passed but will always be remembered as a delightful, sweet, caring angel.  – Julia
_______________________________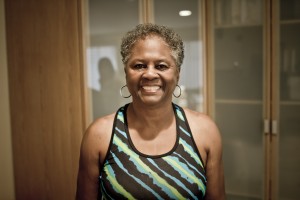 "I have back problems and I have not exercised for over a year.  I started exercising with help from Julia just 2 weeks ago and I am feeling much better.  Thanks, Julia, for helping me get in shape again.  I can even ride my bike for 30 minutes!"
-Ann Thompson, Chandler, Arizona
_______________________________
"Julia was my personal trainer from 2006 until 2010. Julia was always well prepared and developed a training program designed to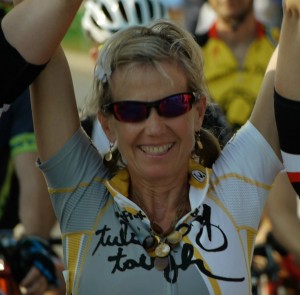 help me achieve my athletic and fitness goals. After working with Julia on strength, I obtained two Masters Cycling Championships. She gave me a new perspective on building strength and on its impact on endurance sports. Julia was always on time. She packed an extremely effective workout into 30 minutes.  As in-house counsel to an insurance company, time is always a premium for me. I really liked that she appreciated where I was coming from professionally and athletically. She is a leader and takes real ownership in her work. She is personable and easy to get along with. Somehow, she motivated a person to push past hypothetical limits without being pushy or overly demanding. Finally, I appreciated the diversity in her repetoire. She changed the makeup of our workouts on a consistent basis. That kept it challenging and interesting." 
-Catherine Walberg, Topeka, Kansas
________________________________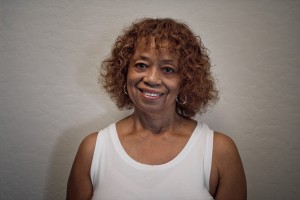 "Having Julia as my personal trainer has truly inspired me and has made a tremendous impact on the effectiveness of my workout. I enjoy her professionalism, knowledge, caring attitude, and support. She has motivated and encouraged me to push harder to achieve my goals (weight loss and strength) and to achieve the maximum benefit from the workout.
I always feel GREAT after each workout! Thank you Julia for your support and dedication."
-Jerri Dye, Chandler, Arizona
_______________________________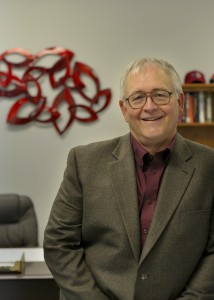 "When I first hired Julia I was a very fat man heading for a heart attack. I felt like we connected immediately, mainly because I believed Julia truly cared. Today I have the tools to keep from being that very fat guy again because of the great work and teaching done by Julia. Julia knows her craft and is passionate about helping you." 
-Tom Ford, Topeka, Kansas
_______________________________
"It's such a pleasure to be able to have Julia come to my house, instead of the gym, on an agreed upon mutual schedule.  It is great to know that I can see myself getting stronger without having to have the 'gym' equipment at home."
-Margaret Burnison, Chandler, Arizona
_______________________________
"I look forward to having Julia come to my home as my personal trainer.  This makes it convenient and simple.  Julia mixes it up so it's never routine.  She includes something different each time.  She knows when to push, but knows my limits.  Her years of knowledge enhances my workout and is most beneficial.  I truly enjoy my sessions."
-Judith Dean, Chandler, Arizona
_______________________________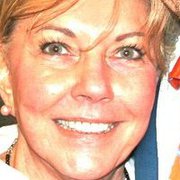 "I am 69 years old; 
my husband passed away in February of 2012.  This is my 3rd week training with Julia and I am SO excited to start seeing and feeling results.  Before training with Julia I could not step into my pants without holding onto a wall or piece of furniture.  Now I have balance and have a stronger core!  I am feeling stronger and healthier every day."
-Linda Stewart, Sun Lakes, Arizona
_______________________________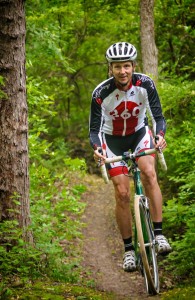 I worked out with Julia twice a week for a few years.  I am a serious cyclist but I realized I needed to work on the rest of my body.  Julia helped me work on my weaknesses with challenging and fun workouts.  She knows lots of ways to build strength and agility so you will not get tired of "the same old workout."  It is always something different and it is usually fun!  You can make real progress and see a difference even in just two workouts a week with Julia.
-Keith Walberg, Topeka, Kansas
_______________________________
I am a cancer survivor who lost 40 pounds after surgery.  In addition, I lost my strength.  I was a depressed mess.  My doctors suggested that I get a personal trainer to help get back in shape.
I signed up for the "Life in Motion" sessions with Julia Johnson.  Today, I am just half-way through the first sessions, but I already feel better, look better and have the desire to "be better."  Julia has my daily program mapped out for me and I follow it faithfully along with my daily walks.  
Julia helped me by first taking little baby steps and progressing each week to the next level without it being overwhelming.  I was never a person to go to the gym and exercise, so this has been a big step for me.  I can't say enough about how good I feel when Julia comes to my home and helps me with the exercises that are helping me to get back to being the person I once was.
Thank you, Julia!  I hope others will allow you to help bring their lives back – it is truly "Life in Motion."
-Roger Wilhelm, Sun Lakes, Arizona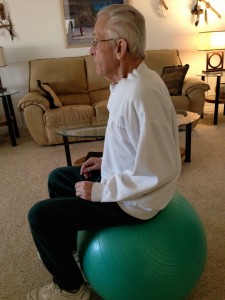 _______________________________
At 63 I never thought I would feel this good!  Julia is a great trainer and a wonderful inspiration!  Thank you!
-Dee Monsonis, Sun Lakes, Arizona
_______________________________
I have been very happy with my progress working with Julia. I had very bad neck pain due to spinal stenosis and even though I had physical therapy for it I was still bothered by it. Since I have been working with Julia, not only are my balance and strength better, but my neck is much improved. I also have osteoporosis and am anxious to have another bone scan in the coming months. Julia has given me a lot of good tips and things to work on also.
-Maureen Quinn, Sun Lakes, Arizona
_______________________________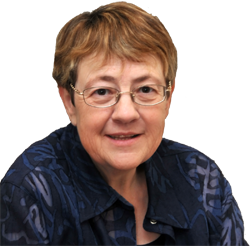 I always wanted to take dancing lessons but was afraid I would look stupid.  I finally got the guts to try it with Julia as the instructor.  She makes me at ease while learning new steps, even though I am slower to catch on than the other participants.
-Vickie Champion, Chandler, Arizona
_______________________________
Julia is an amazing dance instructor – and an amazing dancer! She has a true passion for dance and that is evident in the way in which she shares her 'love of dance' with her students. Julia is kind and patient with everyone. She is a true inspiration for those wanting learn to dance and have FUN!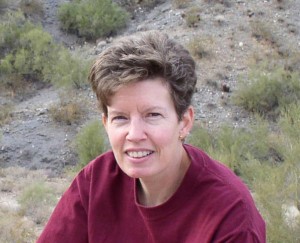 -Kelly Loeffler, Gilbert, Arizona
_______________________________
"Let's Dance" allows you to explore, at your own comfort level, the numerous ways your body can move to music.  It provides a  combination of line and freestyle dancing which, among other things, gets your heart rate up and helps work on your balance, core, arms, as well as timing and rhythm.  I would highly recommend "Let's Dance" to anyone who wants to get a mind and body workout through dance.
-Oona Crusell, Apache Junction, Arizona
_______________________________
In the "Let's Dance!" classes, I like learning the two different kinds of dance;  the dance steps of the week and the free form.  It has been fun seeing how we all have improved but more so that we are all having fun!
-Margaret Burnison, Chandler, Arizona
_______________________________
Working with Julia has taught me how to push myself further.  I am stronger now than I was before, both physically and mentally.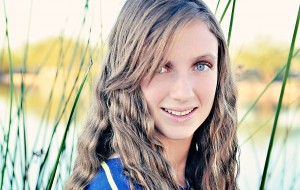 -Allie Sedgwick, Chandler, Arizona
_______________________________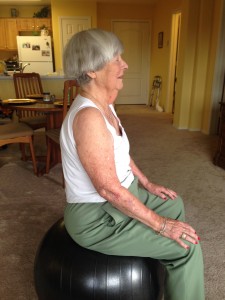 Taking exercise with Julia has been a great experience.  She has been very patient and encouraging.  I've improved quality with my balance and strength since my stroke.
– Eileen C., Sun Lakes, AZ
_______________________________________
Julia is awesome! For the past two years, she has come to our house twice a week for an hour session with the two of us. She always has a well thought and chall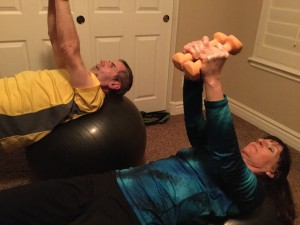 enging, yet fun workout for us.  Julia is very positive, encourages us during our workouts and provides workout routines for us to do between sessions and when we are on vacation. Even though we have different areas we each need to work on, she does a great job of balancing our needs. We are thankful to have found Julia early in our senior years and have already benefitted greatly from her training. You should give her a try – you won't be sorry!
-John and Donna F., Chandler, AZ
_______________________________________
 
Julia has taken me farther with my workouts than I have ever been able to do on my own.
She has taught me the correct form and the benefits from it.
I have seen results in me that I would never have been able to achieve without her.
I have muscles now and am stronger than I was before Julia!
Jamie O., Chandler, AZ
______________________________________
Julia is excellent at mixing up the workouts to keep things interesting and to work out my body in different ways. Before we start each session she asks how/if the previous session affected me, if anything is sore or achy, and so on. She is very respectful of my fitness level, existing injuries, and limitations and adapts my workouts accordingly. Our sessions are a good intensity for me. They are challenging and I definitely feel like I get a workout, yet I have enough energy to go about my day (as opposed to going home and collapsing on the couch). She is very willing to answer any questions I have about exercises, physiology, and so on.
I would encourage anyone of any age or fitness level to work with Julia. I am in my mid-50s with a significant amount of weight to lose. She always finds things that I *can* do or adapts exercises so that I can do them. I always leave my workouts feeling like I had a good/successful workout. I've made excellent progress since working out with her in terms of my weight, strength, flexibility, and balance.
Grace, Chandler, AZ
__________________________________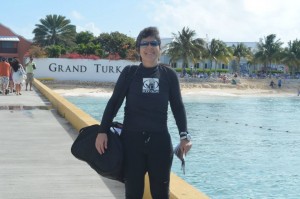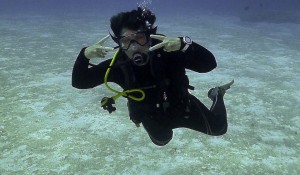 I have two words to describe Julia…. 'The best.' She is without question the best trainer I have ever encountered. Her knowledge and professionalism are unparalleled.  Julia not only will work with you to increase your endurance and strength but will provide individual specialized exercises to address any issue.  Julia's personalized approach allowed me to reach a goal in an escalated amount of time that I thought was not feasible.  I highly recommend her no matter what your issue or goals.  She genuinely cares and won't stop until each of her customers is successful.
Eleanor W., Chandler, AZ
__________________________________