Julia Darrah Fitness
dba Life In Motion, LLC
In-home Fitness and Exercise Training 
Check out all the details and learn how you can benefit from the services Julia offers.
WOULD YOU LIKE TO:
FEEL BETTER
HAVE BETTER BALANCE
BECOME HEALTHIER
BE MORE CONFIDENT
BUILD STRENGTH
INCREASE STAMINA
WALK BETTER
REVERSE OR IMPROVE SOME CHRONIC DISEASES
      ...AND DO THIS (AND MORE) ALL IN YOUR OWN HOME?
As your in-home personal trainer, I can help you achieve your goals!
I will teach you interesting, easy, effective exercise appropriate for the older adult population, no matter what age you are, right in the comfort of your own home.  During the sheltering-in-place and isolation of the current pandemic, I also provide live and pre-recorded video sessions specifically to compliment your individual program.
Some of the many benefits of having personal trainer Julia Darrah with Life in Motion Fitness help you include:
Convenience –
Affordability –
Flexibility –
Personalization –
Progress –
Motivation –
Safety –
Confidence –
Simplicity – 
You will save time by scheduling appointments that fit your calendar; you won't need to make special efforts to rearrange your life's activities.
There are no membership fees or added costs for "special" classes with any of the programs I specifically design for you.
All exercises can be done within the familiar surroundings of your home no matter how big or small.  Exercise routines and programs are tailored to your needs, goals and abilities.  There are no "cookie-cutter" routines.
With regular appointments, you will stimulate your body's own healing and building processes.  You will soon notice how much easier you move and how much better you begin to feel.  Seeing these results early on, you'll stay motivated and always look forward to your sessions.
I always submit the program plan to your physician for pre-approval so that we can be sure to move in the best direction to improve your health and wellness. (If you are a male over 40 or a female over 50, a doctor's release is required.)
With my professionalism and expertise in working with older adults, I will show you how easy it is to build strength, gain better balance and be able to carry out everyday activities with much more confidence.
I am able to create activity plans that fit your personality and preferences, making it easy to put into place so you never feel deprived, ignored, or inconvenienced.
Some of my specialties include:
Active Aging Coaching
Anti-Aging Fitness Specialist
Balance Training
BOSU Training
CPR and AED Certified
Exercise and Parkinson's Disease
Exercise for Hip and Knee Replacement
Functional Training
Longevity Training for Seniors
Senior Exercise Program Design
Silver and Fit
Special Populations Exercise
Strength and Resistance Training Program Design
Adults Over 50
Athletes
People of various physical abilities and/or limitations
 Call
785-806-2410
to speak with Julia, your fitness expert and 
personal fitness coach
, about how you can add stamina and vigor to your life today!  It is as amazingly simple as that.
"Having Julia as my personal trainer has truly inspired me and has made a tremendous impact on the effectiveness of my workout. I enjoy her professionalism, knowledge, caring attitude, and support. She has motivated and encouraged me to push harder to achieve my goals (weight loss and strength) and to achieve the maximum benefit from the workout.
I always feel GREAT after each workout! Thank you Julia for your support and dedication."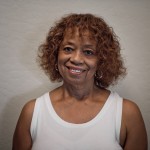 -Jerri Dye, Chandler, Arizona