Life in Motion Fitness Remote is here!
GET your TICKET to
Life in Motion Fitness LIVE REMOTE

workouts!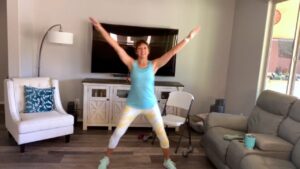 Get access to all the new classes, educational and entertaining information LIVE on the NEW Facebook Group:  Life in Motion Fitness Remote Workouts page!
You can exercise with the rest of the group during the live class, or if you can't be there "live", you still can join the class at any time by watching the recorded version via our Facebook page.  It's all for YOUR convenience, health and safety!
All you need to do for access is email me with the program level you wish to enroll in (see below) and send your payment via PayPal.Me or Venmo , Zelle or cash/check at my door***.  The new classes will be available on our exclusive Facebook group page once you have your ticket for the full program.   Check it out!
Life in Motion Remote Workout plans:
– Daily Remote Program (Daily live video only) = $5*
*No refunds
**There is a "Pay-What-You-Can option. Contact Julia for more information.
***Neighbors can deliver payment in person at my door.
-"Not your grandma's workout."
************************
Sheltering in Place At-Home Workouts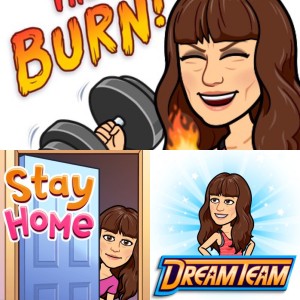 Staying at home or "sheltering in place" doesn't have to mean your fitness has to suffer.  And because Life in Motion Fitness has already been formatted for at-home workouts, you need look no further to keep yourself going!  Join me for some calorie-torching, core-strengthening, muscle-building, cardio-blasting fun!  Or, if you are just starting out on a fitness journey, I also lead gentle, entry-level exercise sessions (also designed with the home-exerciser in mind).  All these workouts are found on my YouTube channel.
-"Not your grandma's workout."