How NOT to Treat
an Exercise Injury
We are all human and sometimes, even though we pay close attention to safety and form while exercising, an injury can occur. The causes of an injury can be limitless, but no matter how it happened, proper healing and recovery become the immediate priority. 
Here are some things NOT to do when you have an injury.
Continue doing the activity you were doing when the injury occurred.

 

Keep the muscle and/or joint active and fully mobile.
Leave the injured area below the heart.
Try using the injured area in various taxing movements.
Neglect using ice or compression on the injured area.
Ignore swelling, redness, pain, fever or hot spots near the injury.

 

Never consider the help of a medical professional.
Be irritated, impatient and stressed because you can't exercise like you did before the injury.

 
You can be sure you will NOT return to your exercise routine very soon or maybe EVER if you do any or all of those things after an injury.
Be smart, be patient and be diligent while taking care of an injury. Use the R.I.C.E. method at the onset of the injury. Depending on the severity, staying off of the injured area for several days to a couple of weeks can be the best. Seeking the help of medical professionals may also be required if you don't see improvement after several days of R.I.C.E.  Doing so will get you back to your pre-injury status quicker and in the best way for your body. A week or two of inactivity will NOT cause your fitness to backslide. It may even help reset your body so that it will progress better once you get back into your routine. The injury could have occurred because you were over-achieving (pushing yourself too hard). The injury is your body's way of purposely slowing you down.
Taking care of your body in health AND in injury, when it happens, is paramount to a long, strong, healthy life. 
____________________
2021 is on the way! Start the new year on the right foot  
– or the LEFT, or BOTH!  👣
Build strength, improve balance, increase stamina, become more flexible, learn to get more out of every exercise, and more!
Facebook Live Remote Workout classes continue beginning January 4. Get your "ticket" by emailing

julia@lifeinmotionfitness.com

or by calling or texting 785.806.2410…
Everything is taught with the highest focus on safety.  Modifications and options are given for every level of fitness.
Here is an example of some of the things we have done in the recent past.  
____________________
Better Brains for Better Quality of Life
This study is SO exciting and a light for those who research brain health, as well as for those of us who wish to have good brain health as we age.  Please read and take it in!
Study: Brain Exercises Provide Breakthrough Treatment for Geriatric Depression
_______________________________________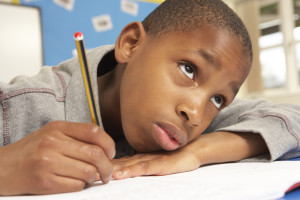 Daily Changes and How to Cope
By now we are vastly familiar with the fact that things around us are changing at a high rate of speed every day.  We are unsure of what to expect, how it will affect us individually, and who will come out on the other end unscathed.
Are you stressed because of the uncertainty? Are you worried you should or should not do something?  Have you been having difficulty sleeping? Do you feel tense and uneasy? Do you snap at people and then immediately regret it? Is your energy in the dumps?
Let's visit some basic, yet key, ways to alleviate or at least ease some of the daily stress taking over our minds and bodies. These ideas are not new, but they may have been subconsciously put on the back burner.
Breathe – It may sound silly to have to be reminded, but as we stress, our breathing becomes more shallow and labored.  Even without noticing, we might be holding our breath during high stress situations.  Count to 4 as you inhale through your nose.  Hold the air in for another count of 4.  Then slowly let the air out for a count of 4.  Repeat this several times in a row and throughout the day.
Move – We may see this written or in a video, yet sometimes it just doesn't occur to us how much our bodies need to be moved on a regular basis each day. Take a short 5 minute break each hour to move around in your space.  Reach up and stretch to the ceiling, walk a few "laps" around your living room or office, swing your arms in gentle circles, sit in your chair and stand up again – over and over.
Converse – Call a friend or family member.  No – don't text!  Speaking to someone and hearing his/her voice is an excellent outlet for stress relief.  The conversation doesn't have to have an agenda.  Once you make contact, the subject of discussion will organically grow into just what both of you need.
Go "Dark" – We know all the social media and technology we have at our fingertips is full of information, both good and bad.  And it's convenient so we find ourselves immersed for hours a day.  Take a chance and turn it all off.  Even if it's just for an hour.  You might find much more calming and centering activities with which to busy yourself.
Handling the changes that occur all around us with a healthy and calming approach will help us survive and thrive.  Change and be well!
For help with reducing stress and being healthy, contact Julia with Life in Motion Fitness for a free consultation.
__________________
Foam Rolling – FEET?!
We all read about how foam rolling needs to be an integral part of our fitness and exercise routine.  It is becoming more of a staple these days, and for good reason.  Foam rolling, aka self-myofascial release (or SMR), is a way for you to give yourself a deep tissue massage using a specifically designed tool and your own body weight to help relieve tightness or tension in muscles and fascia (the connective tissue).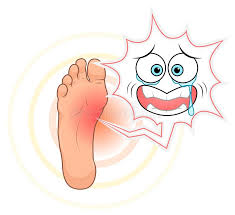 One area that most of us don't even think about rolling (or exercising) is our feet.  When they work the way they are supposed to, they give us proper stability, balance and movement.  Our feet are the only things that connect us to the ground.  Any imbalance, tightness or inflammation in our feet can affect how everything above them works. The only time we think about working our muscles in our feet are when we suddenly have some sort of pain or injury.
Following the theory of foam rolling and using it to keep the first and most important part of our kinetic chain healthy, we can improve performance, relieve pain, prevent plantar fasciitis, and gain better all-around movement.
There is no need for fancy equipment to start a rolling routine for your feet.  In fact, if you have a tennis ball, traditional foam roller, metal water vessel or any similar item, you will be well-equipped to reap the benefits.  If you have especially tender feet, start with a frozen plastic water bottle.  That will help to slightly numb your foot while you adjust to the rolling sensation.
To start rolling your feet, begin at the heel.  Keep your toes on the floor while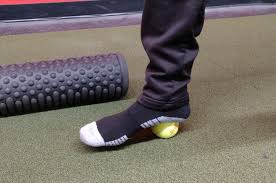 pressing your heel into your tool of choice.  Move your heel back and forth from right to left across the heel.  Hold still on any tender spots and keep still for 10 seconds while breathing a few relaxing breaths. It should take about 45 seconds for each foot.
Next, move the roller into the arch of your foot just in front of the heel.  Just push onto that area for 10 seconds, still breathing those relaxing breaths.  Then move into the middle of your arch, just behind the ball of your foot.  After 10 seconds there, roll the entire length of your arch for about 30-60 seconds.
The ball of your foot is the next area to place on the rolling tool.  Try to grip your toes around it. Hold 5 seconds and repeat about 5 times. Now try lifting one toe at a time and stretch it away from the roller, holding for 5 seconds.  Do this with each toe.  Finally, roll up and down or side to side on the ball of your foot, stopping and holding still on the tender spots for 10 seconds.
When your feet are prepared for movement, the rest of your body will follow suit.  You can expect to run, jump, change direction and balance better.
Any discomfort or tenderness in your feet will be relieved.  In turn, the tension in your calves, hamstrings, glutes and lower back will dissipate!
Along with stretching, rolling your feet can help calm the discomfort identified with plantar fasciitis.  AND – it can help prevent future problems!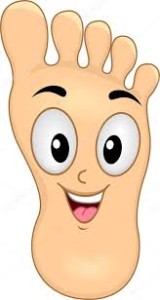 Because our whole body is connected, if you follow this simple routine every day, you will boost the physiological balance in your body that supports positional awareness and better movement of your body.  You should start feeling more strength in your feet and better response from your joints and muscles all the way up into your legs, hips, back and core.
Consult with a certified personal trainer who can teach you proper form, appropriate exercises and design a program you can and want to stick with. Contact Julia Darrah with Life in Motion Fitness for advice and what YOUR body needs today!
___________________________
Cardio or Strength – Which One is Better?
Short answer: It depends.
Better answer: Your health and fitness goals are a couple of determining factors. But for the best all-around wellness, you should participate in both aerobic exercise (cardio) and resistance training (strength).
Cardio exercise involves any activity that increases your heart rate and your breathing rate. Think running or cycling, for instance.  Your heart, lungs and the rest of the cardiovascular system receive direct benefits from this type of exercise. But the "bennies" don't end there. Cardio helps improve brain health, regulate blood sugar, maintain mobility and can help you maintain a healthy weight. "Because of its widespread benefits, regular cardio exercise can ultimately help you live longer, according to a June 2017 study published in Progress in Cardiovascular Disease."
Resistance exercise (strength training) is imperative for EVERYONE, especially as we get older.  As we age, we lose muscle mass. This can lead to health problems and frailty. Strength training helps maintain and build muscle tissue. Not only will it keep your body strong, it can also help maintain healthy weight and improve your overall cardiovascular health. And, according to the Mayo Clinic, it can help you maintain strong bones an
d improve your quality of life, keeping you independent longer.
It is recommended by the Department of Health and Human Services that American adults get 2.5 to 5 hours a week of moderate-intensity cardio exercise and 2 days per week of strength training that involves all major muscle groups. But you don't have to go gung-ho if you're just starting. In fact, it's better to start off with smaller bouts (say 5-20 minutes at a time) and gradually work into longer sessions. Go for short walks, do some body weight exercises like sit-to-stands and wall pushups.  The key is consistency and doing what suits your own body best. To make good progress, challenge yourself, but don't feel you need to "keep up with the Joneses". Push yourself into mild discomfort. Before you know it, you will WANT to do more, because you feel better. And that's the point! Feeling more energetic and able to do more things with greater ease is a good goal and motivator. If you're not exactly sure what you're doing, ask an expert for assistance.
Consult with a certified personal trainer who can teach you proper form, appropriate exercises and design a program you can and want to stick with. Contact Julia Darrah with Life in Motion Fitness for advice and what YOUR body needs today!
_________________________________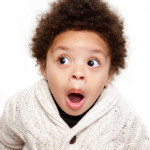 Are you gonna eat that?!
Sometimes we just eat without thinking. But does that really help us in the long run?  Well, it can, but only if we are stocked up appropriately in the pantry and the fridge!  There's a thing called the law of human nutrition that goes like this:  "If a food is in your possession or located in your residence, you will eventually eat it." Even if you don't plan to eat it, or you don't WANT to eat it, if it's there, you WILL eventually eat it.  So, because of this very real law of human nutrition, if your goal is to be healthy and lean, you HAVE to stock your home with foods that will help you stay on a healthy eating program and you MUST remove all the foods that aren't part of that plan.  Fill your shelves with a variety of better, healthier choices to make staying on the road to health easier.  Say goodbye to highly processed snacks (think chips, fruit and granola bars, crackers, cookies, etc.) and switch them out for raw, unsalted nuts; avocado, whole grains, fresh fruit and vegetables, high quality lean meats, etc.
It shouldn't feel like rocket science, but it may take some trial and error before you get the hang of picking the right foods for your meals and snacks.  Read labels, choose foods that are the closest to their natural state (not processed) and are free of fillers, pesticides, chemical processing and artificial colors, sweeteners and flavors.
Now, are you gonna eat that?
For more help finding out about your optimal nutrition choices, contact Julia Darrah with Life In Motion Fitness at 785.806.2410 for a free consultation today!
______________
Walk – Don't Run!
Our bodies are designed to strut, step lively and generally move about…
Don't worry about running a marathon, riding a bike for 2 or 3 hours, or throwing your body into high intensity, strenuous jumping to try to "get fit".
Rather than thinking of improving your health with "exercise" in the way we have become to dislike the term, a better way to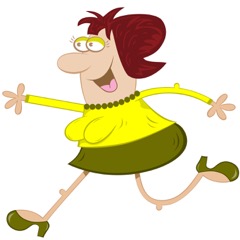 look at living a prolonged HEALTHY life is by just being active.
The best way to receive multiple health benefits is to simply get moving. It only takes 20 minutes a day for those benefits to start to take place!  A brisk walk for 30 minutes a day adds healthy time to your lifespan, and reduces the risk of heart disease, diabetes and cancer.  All you have to do is lace up with a good pair of sneakers!  It's that easy.  It's also safe, the least expensive and has the lowest dropout rate of any type of exercise.*
Regular brisk walking can help you:
Maintain a healthy weight
Strengthen your bones 
Lift your mood 
Improve your balance and coordination 
Set a reachable goal just for today.  As you get in better shape, you can work toward an overall goal of briskly walking 30 minutes a day.  Many physiological changes will occur in your body that will result in better health.  What's more, it doesn't matter what age you start this activity.  Anyone and everyone can enjoy the benefits of repeated daily, purposeful walks.
"A body in motion tends to stay in motion" – a human body in motion tends to be a healthy body in motion.
So walk, don't run, for a healthier, happier you!
For help learning the safest, most effective ways to improve your health, call Life in Motion Fitness today!
*Courtesy of The American Heart Association and The Mayo Clinic
________________
Now Hear This!
This is exactly why I do what I do!  Watch and REALLY listen.

Life In Motion Fitness was developed to help you stay as healthy and independent as possible for as long as possible. Call for you free consultation today! 785.806.2410
____________________________________
Are You Afraid of Falling?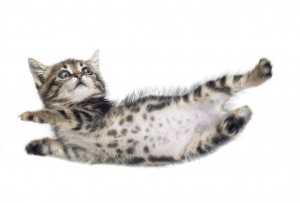 As the years accumulate and we "act like adults" as we have been taught, we no longer take part in activities that require us to hop, skip, tumble, roll, run and swing like we did when we were kids on the playground or in the yard.  Because we no longer participate in activities that require balance, we lose strength, coordination and response time.  The ability to remain in equilibrium (or stay upright) while interacting with our environment is the very definition of balance.
Here's a quick test to see if you have good balance or if you need to improve it.  Stand next to a high-back chair or counter.  Lift one foot off of the floor and hold it up as long as possible.  Try the test on both sides.  Sometimes one side will be better than the other.  If you can stand straight, not wobble and hold it for 60 seconds or more, you have great balance.  If you have to touch the chair or hold on to it, if you have to keep putting your foot down to stabilize yourself, or if you are unable to lift your foot off the floor, you should probably think about doing some exercises to help strengthen your balance muscles so that you can greatly reduce your risk of falling.
Aging-related risk factors for falling (decreased muscle strength/endurance, poor posture, slower reaction time, loss of joint flexibility and mobility, poor circulation, fear of falling) can be reduced or REVERSED with the proper amount and kind of exercise.
To start becoming better balanced, regain your confidence, and improve your chances of staying upright, enlist the help of a certified personal trainer.  In Chandler, Arizona, Julia Johnson with Life in Motion Fitness is certified in Balance Training for Older Adults and will come to your home to take you safely through a program designed to improve your balance.  No matter your age today, you can greatly benefit from starting a supervised exercise plan.
Julia also designs exercise programs to help you attain many other goals you may have for your health and fitness. She specifically offers in-home fitness sessions for your convenience.  Call for your FREE consultation, 785.806.2410. You may also visit her website for more information www.LifeInMotionFitness.com . Don't ignore the fact that having good balance is very important. You don't have to be afraid of falling!
____________________________________
NEVER say NEVER!
This just goes to show that you are NEVER too old to do things you love, you miss or you want to try for the first time.  Watch this amazing performance by an 80 year old woman.  I hope you are inspired in some way to try some sort of new movement in your life!
____________________________________
Are You Ready?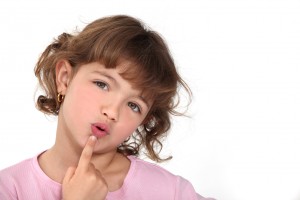 I have friends who, from time to time, ask me to help them get motivated to better their lives through healthy eating and exercise.  They mean well, they have good intentions, but most of the time, their hearts and minds are on two different paths when it comes to the actual dedication it takes to make this change.
Of course, we all read the studies about how exercise is good for you and how eating healthier will help improve your life, but reading about it and actually following through with the requirements are worlds apart.
If you have that nagging feeling that you need to do something about the way you conduct yourself with food intake and activity output, stop and ask yourself a few questions to find out if you are ready to change it up.
What can I do to make sure I'm ready?  Ask these basic questions:
1.  How serious am I about making changes?  Anything to which you set your mind can be accomplished.  What you don't make a priority, will become a casualty at the bottom of your "to do" list.
2.  How much time per day/days per week am I willing to devote to doing some kind of exercise?  Spending even 15 minutes per day to start with, doing something simple like taking a walk or following a short YouTube video, can lead to enormous long-term success by starting with "baby steps".
3.  Do I surround myself with active, healthy people?  "When in Rome…"  Peer pressure can be a great help when you follow the "right" leaders.
4.  Do I want to be healthy enough to be able to enjoy what life has in store for me?  Or would I rather be a "couch potato" and see what happens?  If you have children or grandchildren,  life-long friends, and/or even a pet or two, you know events will come up in which you'll want to be able to participate.  Keep these in mind as a little extra motivation to get started and stick with a healthy lifestyle.
5.  Am I a self-motivator or do I need to be accountable to someone?  Some people do well on their own, others need a workout/eating buddy or even a coach or trainer to help them.  Either way is good as long as you know which one you are.
If you answer these questions truthfully you'll be able to see whether your heart and mind are heading in the same direction.  If they're going opposite from each other, rather than beating yourself up about it, give yourself some time, go about your daily routine and come back in a few weeks and re-evaluate.  If that nagging feeling sticks around, stop and listen to yourself.  It's probably a good sign you want and need a change.
For tips on how to get started with a safe and healthy exercise and sound eating program, contact Julia with Life in Motion Fitness.  With over 25 years of experience helping people just like you,  Julia will give you the best, most qualified advice about how to get on the road to a happier, healthier you!
________________
We are our own worst critics…
This is an important issue that many of us need to address.  The video says it all.
______________________
Did You Know If You Can Walk, You Can Dance?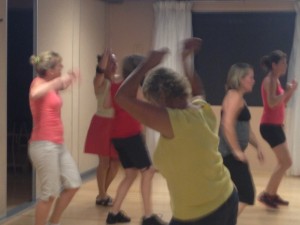 Many of us feel clumsy or "goofy" when we try our dance skills out on the dance floor.  But actually, if you can walk, you can dance!  It's simply a matter of placing one foot after the other on the floor.  Now, I realize you might look a little silly just walking around on the dance floor, so when you dance, your feet take you in different directions – forward, backward, side to side, etc.  That's basically all you need to do.  Once that becomes comfortable, then you can start adding your own flair by using your arms, torso,  head, shoulders and "booty" in many different ways.
One of my favorite dance quotes comes from Agnes De Mille.  She said: "To dance is to be out of yourself.  Larger, more beautiful, more powerful."  That sums it all up.
Dancing brings about power, inner beauty, and a larger-than-life mentality as you move your entire body without fear or trepidation.
My new "Let's Dance!" ladies dance lessons can open your mind and body to the freeing exhilaration of light-hearted, energetic music and motion.  I believe dancing is one of the best ways to learn how to express feelings, melt away stress, meet new friends and bring joy and happiness to your soul.  What's more, there is no "right" way to dance – only that which makes you feel positively energized and perfect for you.  Everyone is different, yet we're all "perfect" dancers.  Mistakes don't exist!
Ladies, if you're over 4o and you'd like to "let loose" without feeling judged or inhibited, join the "Let's Dance!" group and find out just how much fun it is to hop, wobble, scoot, stomp, shuffle and more with like-minded friends.
If you have never danced before, or are a seasoned dancer, being with a group of friends with the same goal of enjoying movement and learning will bring you a new outlook on the world of dance.
Come see how alive you can feel while learning to slide, roll, trace, pose, pop and turn.  Check back at www.LifeInMotionFitness.com periodically for updates on the newest class schedule or send your email address to Julia to receive email updates.
Don't wait! Start doing a little dance today.  Take a minute to move and groove.  See what happy emotions come to the surface.  Let's Dance!
________________
5-Minute Exercises Work!
Do you sometimes say, "I just don't have time to exercise."? What would you say if I told you all you need to do is 5 minutes and you'll be on your way to long-term health benefits?  Well, that's what I'm saying!  Just do something for 5 minutes, like water bottle bicep curls, upright rows or lunges.  Getting the circulation going, the muscles activated and your joints moving will help stimulate your body's natural tendency to be mobile and strong.  For tips on how to do these quick and easy exercises, watch this video.  All you need is 5 minutes!
____________________________________
Success in Numbers
Sometimes it's difficult to get motivated to exercise when it's a solo effort.  Thankfully, there are options that can lead to successful, fun ways to fit that elusive workout in.  One of those options is attending group exercise classes.
Whether you want to build strength, increase your cardiovascular endurance, lose weight, meet new like-minded people, "suffer" in the company of other exercisers or you have some other goals, there are great choices in the group exercise schedule at your nearest recreation facility or gym.
The classes I have designed and lead include Ultimate Conditioning – a cardio/strength interval class designed to bump up your aerobic fitness.  Recovery intervals of strength are sprinkled in to strengthen muscles; G.I.T. Fit – Group Interval Training Fitness complete with aerobic and anaerobic intervals to boost metabolism, help with weight loss and improve overall fitness; Total Body Plus – each unique session is filled with new and challenging ways to build strength, improve balance and increase fitness levels through functional exercises; and Cycle Jam – a fun, exhilarating indoor cycling session where we "jam" to the music that guides our sprints, climbs, jumps and more.  All these types of classes were designed with people of all fitness levels in mind.  Look for similar classes where you live.
Don't let the lack of motivation stop your fitness success.  Join one or all of the classes that peak your interest so you can enjoy the fruits of your efforts together with other like-minded folks!
_________________________
The question, "Is Boot Camp Hard?" comes up many times when the phrase "Boot Camp" is mentioned.  The answer is a "simple" yes and no.
The original idea behind fitness boot camps was to model the boot camp workouts done by trainees in the military.  Their workouts were designed to build strength, agility, endurance and aerobic fitness at the highest level.  Of course those in the military were training to function in extreme conditions.
Because the "everyday" person does not necessarily need to function at quite those levels, boot camp workouts don't need to be (and really shouldn't be) taken to those extremes.  Having said that, getting the most out of fitness workouts is still a great way to improve overall fitness levels and boot camps can offer a wonderful alternative to do just that.
A good boot camp design includes various challenging compound exercises (those that use multiple muscle groups at once), calisthenics, and cardiovascular exercises. Options for varying levels of ability are presented so that each level of participant is able to benefit in a safe and effective manner.  Boot camps also help you burn calories at a high rate to help facilitate weight loss.
Any workout worth doing will be "hard".  Your body needs to be challenged in order to become stronger and healthier.
Don't be afraid to try a boot camp class.  You can start doing the lower levels of each exercise and gradually work into trying the more challenging versions.  Each time you attend, you'll see and feel the benefits and ultimately reap the rewards of pushing yourself just a little more every time.  The social aspect of going to boot camp is another wonderful motivator to get over those mental and physical barriers.  Everyone is working hard and encouraging each other.  It's a great way to build camaraderie.
See more about Boot Camp PLUS presented by Life in Motion Fitness  for a great workout!
_______________________

How NOT to Fall Down
Did you know that the following aging-related risk factors for falling can be reduced or reversed with exercise?
–  Decreased muscle strength
–  Decreased muscle endurance
–  Poor posture
–  Decreased walking speed
–  Slower reaction time
–  Chronic disease conditions
–  Loss of joint flexibility
–  Poor circulation
–  Fear of falling
–  Loss of joint mobility
The proper amount and kind of exercise for senior adults will help you regain your confidence, strength, and stamina so that you're not prone to falls as you grow older.
For the inside scoop on how to improve your chances of staying upright, contact Julia with Life in Motion Fitness today.  Visit www. LifeInMotionFitness.com for more information.
_________________________
Sedentary vs. Exercise (Part 2)
Exercise helps in many ways…
We know that leading a sedentary lifestyle is detrimental to our physical health (See Sedentary vs. Exercise Part 1). Because your body is designed to work for many years, exercise can keep it in the best operating condition.
Here are important messages regarding exercise you need to understand:
–  It's NEVER too late to begin exercising
–  Regular strength training can help retain or regain indepenence
–  Exercise improves quality of life
With exercise, your heart and lungs perform more efficiently; your muscles stay strong, and you can move more easily and with greater energy.
Here is a list of the effects of exercise:
–  Increased Strength
–  Greater Independence
–  Increased Flexibility
–  Better Balance
–  Improved Levels of Cholesterol
–  Higher Aerobic Capacity
–  Increased Muscle Mass
–  Improved Circulation
–  Lower Weight
–  Reduced Insomnia
–  Reduced Rate of Bone Loss
–  Increased Basal Metabolic Rate
–  Increased Insulin Sensitivity
–  Reduced Anxiety and Depression
–  Reduced Risk of Heart Disease
–  Reduced Risk of Hypertension
Even if you only see one or two items on the above list that interest you, it's well worth beginning a physical activity program to reap those benefits.   The other improvements would be "icing on the cake" for you.
Your options for getting started are vast.  You can join a class at your neighborhood gym, you can work out under supervision in the weight room, you may prefer to exercise in the water.  You may even prefer to exercise at home.  There are many programs available that can help you select safe and appropriate exercise.
For assistance in starting an in-home exercise program, contact Julia with Life in Motion Fitness.  Julia specializes in in-home exercise program design for adults over 50, helping them realize strength and aerobic health is fun and easy to achieve.
Julia, with Life in Motion Fitness, will visit your home to help you with all your fitness and health goals.
You have a choice: live stronger, move easier, be more independent; or choose to feel more tired, less motivated and risk major health issues.  It seems obvious and is so simple.  Call today!
_________________________
Sedentary vs. Exercise (Part 1)
Your body is designed to work for many years.
Without exercise, though, you lose muscle strength and endurance; your body becomes stiff, and your energy level declines.
Here are some of the effects of leading a sedentary lifestyle:
–  Reduced Strength
–  Loss of Mobility
–  Increased Frailty
–  Poor Posture
–  Increased Dependence
–  Risk of Falling
–  Poor Circulation
–  Decreased Reaction Time
–  Increased Obesity and Body Fat
–  Increased Incience of Heart Disease
–  Increased incidence of diabetes
–  Increased Incidence of Hypertension
It takes muscle strength to lift, carry, sit down, stand up, walk, and take care of ourselves and others.  Accidents and falls are often due to weakness and reduced range of motion in the muscles and joints of the upper or lower body.
Research shows that people experience as much as a 40% loss of their muscle strength between the ages of 35 and 70 and continue to lose another 30% with each decade thereafter (Pollack et al, 1998).
Other research has shown that even people in their 90's can increase their muscle size and strength through a regular strength training program (Fiatorone et al., 1990).
Watch for Part 2 of Sedentary vs. Exercise to find out the many effects and benefits of exercise.
Life in Motion Fitness is your connection to a stronger, healthier, happier life through in-home exercise training.  You can start today to feel better, get stronger, increase stamina and lead an independent, active lifestyle. Call Life in Motion today for your FREE consultation.
_________________________
How to ADD 4+ Hours to Your Week!
Older adults are the most physically inactive group of any population
(Chodzko-Zajko et al., 2009). While every person has a biological clock, the health benefits of a physically active lifestyle for seniors clearly indicate that many age-related illnesses and diseases, including many cancers, can be impressively slowed down.
The average American spends 4 hours and 35 minutes watching television per day. Per week, television viewing adds up to more than 30 hours – well beyond a part-time job. Other reports show that national and local commercials now total an average of eight minutes of every half-hour show. So the average viewer is watching 40 minutes of commercials a day, or more than four-and-a-half hours weekly.  This is a substantial amount of time to be sedentary which leads to packing on the pounds without even knowing it.
Laboratory studies help to explain why being overweight increases your cancer risk. The fat we store in our bodies is not an inert mass. Fat cells produce estrogen, which promotes cell growth. They also produce a variety of proteins that cause inflammation and insulin resistance, which in turn promote cell growth and cell reproduction. Fat at the waist is even more active in producing these growth stimulants. So overweight people – particularly if they are apple-shaped – have high levels of substances circulating in their blood that stimulate cell division. The more often cells divide, the more opportunity there is for cancer to develop.
If lack of time keeps you from adopting some healthful habits but you aren't ready to reduce your television-watching time, you might reconsider the way you spend commercials. There are several different approaches you could take to make use of this gold mine of time.
You could use commercial times to accomplish those health-supporting tasks you never seem to get done. Many people find that one of the secrets to healthier eating is to plan meals ahead. This allows you to grocery shop more efficiently and avoids the stress that comes when you haven't given dinner a thought until a few minutes before you hope to eat. Within an hour of television programming, you could plan close to a week's worth of meals and perhaps even write the grocery list for a weekly shopping trip.
What about fitness goals that are never met? In a single commercial break you could do several sets of wall push-ups to tone those arm, chest and back muscles; or do other strength-training exercises or stretches to improve your flexibility. Stashing weights or exercise bands near the television allows you to readily start an activity when the commercials start.
Another approach is to use commercials to take care of small general tasks that eat up the time you'd like to spend going for a walk or attending a fitness class. By using commercials to pay bills, do laundry and sort through mail and e-mails, the average American can accumulate more than four hours of time saved in the course of a week, enough to make a substantial boost in exercise time.
Technology offers another great option. If you have a recording technology you can record television shows and fast-forward through the commercials. You can finish four-and-a-half hours of television shows in less than four hours. The trick, however, is to use the extra time to work for you, instead of to watch yet another show.
Personal trainers and exercise professionals are exemplary role models to advocate, inspire and promote physical activity and exercise in this special population. This is one very important reason I am so passionate about what I do!
Contact me today to get started slowing down those disease risks and health issues.  I have many ideas and methods to help add activity to your everyday life.  It is NOT too late to get your Life In Motion to be healthier and happier.
Visit my Home Health Video Series of short, easy-to-follow exercises for seniors you can do in the comfort of your own home without the need for equipment.
Life In Motion Fitness is your connection to a better, stronger, healthier lifestyle.   Life in Motion will come to you and help you with all your exercise and fitness needs in the comfort of your own home.  You can also benefit from the videos and articles found on LifeInMotionFitness.com.
Source:  American Institute for Cancer Research
_________________________
Do you know if you are well-balanced?
Here's a quick test to see if you have good muscular and skeletal balance or if you need to improve it.
Stand next to a high-back chair or counter (just in case).  Lift one foot off of the floor and hold it up as long as possible.  Try the test on both sides.  Sometimes one side will be better than the other.  If you can stand straight, not wobble and hold it for 60 seconds or more, you have great balance.  If you have to touch the chair or hold on to it, if you have to keep putting your foot down to stabilize yourself, or if you are unable to lift your foot off the floor, you should probably think about doing some exercises to help strengthen your balance muscles.
Why is your balance so important?  First, the definition of balance is the ability to maintain the body's position over the base of support (stance) whether the base is stationary or moving.  The body's ability to compensate as its center of gravity is altered is the measure of balance.  The body uses coordination, muscle strength and response as it strives to remain in equilibrium while interacting with the environment.
If you don't use it, you lose it.  This is very true for balance as we get older.  As we age and limit our activities, we no longer engage in many of the skills required for balance.
Think back to your childhood years.  As children, we would run on the playground, spin, tumble, roll, and swing.  We would walk on our hands, race backward, hop and skip.  As adults, we move calmly in one direction, being cautious not to collide with someone or something.  We have been taught to be "polite" and "act" like adults, therefore we tend to stop taking part in activities that don't meet those "requirements".
Being able to adapt to sudden changes in terrain, lighting, noise, sight and other environmental disturbances are all part of a well-balanced system. It is extremely important to incorporate activity and exercise that will help improve balance and the many systems and subsystems of the human body involved.
A few things influenced by these balance systems include:
– Postural orientation
– Body alignment
– Motor coordination
For proper and appropriate exercises to make the most of your balance training, it is best to seek the help of someone who is qualified and understands how to safely take you through a program designed to:
– Increase muscle strength
– Improve posture
– Improve mobility
– Improve flexibility and range of motion
– Increase muscle endurance
– Improve walking skills
– Increase knowledge of fall prevention
– Decrease anxiety about falling
– Increase self-confidence
– Develop a commitment to lifelong exercise
– Provide a safe environment for exercise and practicing balance skills
Don't ignore the fact that having good balance is very important, especially as we age.  To start becoming better balanced, contact a certified personal trainer or fitness expert with specialized training in building a successful balance program for you.
Call Julia Darrah with Life in Motion Fitness for a FREE consultation.  She is certified in Balance Training for Older Adults and can help you get started today so you can be confident and independent for a long time to come.
_________________________
3 Easy Ways to Prevent Osteoporosis
Osteoporosis (loss of bone mass and density) is a concern, or should be, for all of us.
If we don't eat healthily and don't get the right kind of exercise in our daily lives, we risk losing bone mass.  Loss of bone and the complications that come with it can be debilitating, sometimes worse.  But staving off the threat of thin bones is much easier than you think.
There are 3 kinds of physical exercises that are needed to build and maintain healthy bones.  These are:
Weight-bearing

Resistance

Flexibility
What does "weight-bearing" truly mean?
It is any activity you do that has your feet and legs supporting your body's weight.  Some examples of weight-bearing exercises for osteoporosis are:
Walking

Hiking

Dancing

Stair climbing
Some sports and activities like swimming and cycling are great for building your heart and lungs. However, they do nothing for bone health because they are not weight-bearing exercises.  With these types of exercise, your body is being supported by something other than your legs and feet, such as the water or the bicycle.
Walking as little as three to five miles per week can help build bone health.
What is resistance exercise for osteoporosis?
Resistance means working against the weight of another object.  The reason resistance helps with osteoporosis is that it strengthens muscle and actually builds bone.  In many studies, it has been shown that resistance exercise increases bone density and reduces the risk of fractures.
Some in-home resistance exercises for osteoporosis can include:
Free weights

Resistance tubing

Water exercises (in your own pool if you have one)
Resistance exercise should be done two or three times per week for best results.  Working all your different muscles is ideal.  This includes chest, back, arms, shoulders, legs and abdominal muscles.  For the proper amount of weight and appropriate number of repetitions, it is best to seek the guidance of a qualified trainer or coach.
Why do flexibility exercises help with osteoporosis?
Having flexible joints helps prevent injury.
Some flexibility exercises for osteoporosis include:
Regular stretches

Tai Chi

Yoga
All stretches should be performed once your body is warm, say after a 5-10 minute walk.   Regular stretches should be done to the point of slight pulling, NOT pain or extreme discomfort.  A certified personal trainer can demonstrate and teach the proper way and which joints to stretch.
The most important thing to remember about exercise for osteoporosis is safety.
To be sure you are safely performing any exercise, keep these rules in mind:
–Talk to your doctor before you begin exercising especially if you already know you have bone loss.
–Weight-bearing exercise does not have to be, and should not be, high impact if you already have weakened bones.
Running, jogging, jumping and similar exercise may lead to fractures and put unwanted stress on your spine.  Better choices for weight-bearing exercise include walking, dancing, low-impact aerobics (no hopping or jumping) and gardening.
There are many ways to exercise effectively and safely.  To learn more about what YOU can do to keep bone loss at bay and to improve your overall bone health, consult an expert such as a certified personal trainer.
If you are looking for ways to prevent or reduce osteoporosis, contact Certified Personal Trainer Julia Darrah, with Life in Motion Fitness.  Life in Motion Fitness provides in-home personal training sessions to help you learn how to exercise at home efficiently and safely.  The expertise provided will help you improve your health and get your "life in motion".
Visit www.LifeInMotionFitness.com for more information.
SOURCES: National Osteoporosis Foundation: "Facts on Osteoporosis." The Mayo Clinic: "Exercising with Osteoporosis: Stay Active the Safe Way." National Osteoporosis Foundation: "Osteoporosis Prevention: Exercise for Healthy Bones." WebMD.com: "Low-Cost Ways to Protect Your Bones."CDC:  " Growing Stronger: Strength Training for Older Adults."  National Institute on Aging: "Strength Exercises: A Guide." Engelke, K. Osteoporosis International, January 2006; vol 17(1): pp 133-42.
_________________________

Without our brain, we cannot survive.
It is the hub of human existence.  But did you know that frequent movement – aka exercise – helps keep the mind healthy and hardy?
What's more, studies have shown that higher incidences of physical activity have a positive effect on the health of all ages of brains.  Young people (elementary students) do better in math when they stay physically active.   A study of a large group of women in their 70's showed that with physical activity they were able to remember better and showed a decrease in cognitive decline.
Here are some important ways recent extensive research shows how our brains benefit from exercise of ANY kind:
1    new brain cells are created
2    existing brain cells are strengthened
3    moods are improved
4    multitasking is made better
5    age-related memory loss is diminished
6    decision-making skills are sharpened
7    stress is quieted
An exciting piece of news for those of you who cringe at the sound of the word "exercise" is this.  You don't have to exercise vigorously in order for your brain to benefit.  Walking around the block, cooking, cleaning, gardening and other mild to moderate activity seems to show remarkable effects on the brain.  The key is to become and remain consistent with what ever activity you choose.
The list of benefits goes on but the main point here is that not only do you benefit physically from a regular exercise routine, but your brain becomes healthier, stronger and all the more able to operate at optimum levels to keep your body AND life in motion.
If you would like more in-depth information on how to exercise to keep from "losing your marbles", contact Julia Darrah with Life in Motion Fitness.
_________________________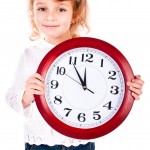 Why I DON'T Offer Hour-Long Training Sessions
QUESTION:  Would you prefer exercising 30 minutes or 60 minutes at a time?
If you answered 30 minutes, read on!
For some time now, personal fitness trainers have conducted hour-long training sessions for their clients – even their senior fitness clients.  This is a great idea in an ideal world.  But with the hustle and bustle of everyday life, the increase in unfit people, and many other factors, an hour no longer seems to be the best option.  Because of this and other factors, I have adopted a different approach and offer shorter exercise sessions for my clients, seniors included.
Here are some reasons I don't conduct hour-long training sessions for my clients:
1.  Folks over 50 usually tolerate 30-45 minutes much better than longer exercise bouts
2.  Fitness results are easily obtained in less than an hour at a time
3.  No one feels like time is being wasted
4.  One is more apt to commit to an exercise program knowing the sessions are only 30 minutes long as opposed to an hour or more
5.  It is easier to remain focused and therefore be successful in 30-45 minutes
6.  Unnecessary chatting is eliminated when time is of the essence
7.  Science has shown that a half hour is ideal for strength gains or aerobic improvement
8.  Sometimes trainers "waste" time during hour sessions by talking more than having the client train – this causes a delay in results and a dependency on the trainer 
I have trained both athletes and de-conditioned clients using 30-45 minute sessions and have always been able to help them reach their health goals in a timely fashion.
To date, no one has requested longer sessions. By the time their 30 minutes is over, they report feeling amazed at how much was accomplished, surprised at how intense yet achievable the work was, and pleased they could feel the difference right away.
Getting results quickly is worth the time and effort you apply.  It's much less daunting when you consider only spending 30 minutes working toward your goals.  Because I come to you in your home, you don't have to worry about travel time and other time-eating factors.  I arrive, we begin.  How much easier can it be?
For your FREE consultation to find out how simple and affordable it is to reach your health and fitness goals, click here to contact Julia Darrah with Life in Motion Fitness .
_________________________

Why is it so difficult to "make" yourself move?
Sometimes it is nearly impossible to think about getting up off that couch and get moving.
Most of the time when we think of exercise or doing something healthy we envision sweating profusely, breathing uncomfortably and carrying out some kind of torturous drill for what seems like hours at a time.
This could be no further from the truth.  For those who are used to being sedentary, beginning to be more active should be easy, fun and rewarding.  And it's paramount to keeping away unhealthy diseases such as hypertension, Type II diabetes, heart disease, cancer and more.
Here are some easy ideas to help put your life in motion and begin to improve your health for a lifetime of independent, wholesome living.
1.   Take Baby Steps
Tell yourself you only need to do something for a couple of minutes.  Walk out the front door to the end of your drive and back.  Usually, by the time you reach the end of the drive, you will feel like turning the short jaunt into a little longer one.  And even if you don't, the small commitment you've made is much easier to adhere to than thinking you have to slave away in the gym or do something you despise for hours at a time.  It's not such a daunting task and only takes a commercial break to finish.  🙂
2.  Do Something You Enjoy
The word exercise conjures all kinds of unpleasant thoughts.  Being active shouldn't be drudgery.  The fall season is a perfect time to explore the changing colors.  Walk through the neighborhood, bike on the nearby trails.  If the weather isn't conducive to outdoor activity, turn on your favorite music and get those "moves like Jagger" going.  Call a friend or neighbor and arrange to meet at the mall to do a few laps while you catch up on the latest news with each other.
3.  Turn Chores into Healthy Activity
You know you have to vacuum the carpet, mop the floors, do the laundry, wash the dishes, cook the meals, etc.  Why not make the most of those everyday chores by picking up the pace and moving through each one with determination and purpose.  See how efficiently and quickly you can accomplish your job.  Make a game out of it.  Not only will you finish sooner, your positive attitude will give you a different outlook on doing those chores.
4.  Commit to Consistency
When you decide to become active, the most important aspect to success is being consistent.  Do what you need to do to set aside a minimum of 10 minutes a day to carry out some kind of activity that keeps your body moving.  After a week of these 10-minute "appointments", you will have already increased your activity level by 70 minutes.  A very realistic, easy-to-reach goal.
5.  Repeat Daily Positive Affirmations
Making your mind up to stay positive makes the process of becoming active much easier to achieve.  Repeated affirmations such as "I am now active and it's fun, easy and physically rewarding." will help you realize the enjoyment of doing something healthy and rewarding for yourself.  Affirmations should be repeated over and over every day and are key to driving you to success in any component of your life.
It shouldn't be something to dread when you think of beginning a life of activity.  With these simple steps in mind, start putting your plan together today to feel better, move easier, be confident and live comfortably.
For more guidance on how to start an active lifestyle, contact personal trainer Julia Darrah of Life in Motion, LLC at LifeInMotionFitness.com 480.264.9567.
_________________________
Here's proof that you're never too old to exercise!
We all hear about exercise and how it can help us retain our strength and stamina as we grow older.  Most of the time we either doubt the things we read or we say "Maybe for some people, but not me."  Well, I recently ran across an exercise video that really is inspiring.  If you stay active ALL YOUR LIFE you can remain independent, strong and healthy.  Well, don't just take my word for it…WATCH THIS!
If you aren't inspired after watching this lovely lady it would be amazing.  And don't forget, you can always START TODAY and still reap the many, many benefits exercise will produce.  It doesn't matter how old you are.  You can start adding activity to your daily routine and begin to be healthier right away.
If you've been active all your life, you know the importance of remaining active so you can finish strong!
But don't worry if you have been sort of a couch potato up to now.  Gradually adding different activity into your lifestyle will definitely help you.  You have all your life right now to become much more healthy.
If you're not sure what is safe, fun, appropriate or you just need new ideas, call Julia Darrah, Certified Personal Trainer for people over 50, at Life In Motion Fitness.  Click to contact Julia.
_________________________
The Secret to Making Joint Replacement Recovery EASIER
If you are a candidate for knee- or hip-replacement surgery you are probably already worried about many things related to such a significant undertaking.  But you may not know that there is one "secret" for experiencing a more speedy, successful recovery.
If you want to do everything you can to improve the early results from your joint replacement, a preoperative exercise routine can certainly be key to doing just that.
Studies have shown that patients who participated in a pre-operative exercise program were shown to have several advantages:
Improved Upper Body Strength
Ask your doctor as soon as you know you'll be having surgery about what exercises to do BEFORE the big day.  You can strengthen the muscles used around the joint so they are able to help more during recovery exercises, you will strengthen your upper body muscles so you can better utilize your walking aids such as crutches and/or a walker, you will help improve your overall fitness so your body does a better job during the healing process.
With the improvements you will make for your recovery, you'll be able to go home from the hospital sooner, and negate the need to go to a rehabilitation facility.
For more information on "PRE-HAB" exercising before joint replacement surgery, contact your physician, surgeon, physical therapist or certified personal trainer.
_________________________
Walk – Don't Run!
Our bodies are designed to amble, roam, wander, stroll…
Don't worry about running a marathon, riding a bike for 2 or 3 hours, or throwing your body into high intensity, strenuous jumping to try to "get fit".
Rather than thinking of improving your health with "exercise" in the way we have become to dislike the term, a better way to look at living a prolonged HEALTHY life is by just being active.
The best way to receive multiple health benefits is to simply get moving. It only takes 20 minutes a day for those benefits to take place – even just standing for 20 minutes without doing anything else can greatly improve your health!  A nice walk for 20 minutes a day adds healthy time to your lifespan and reduces the risk of heart disease, diabetes, and cancer.
Here are some simple 20-minute ideas to get you moving:
Take a walk
Work in the garden 
Go for a swim 
Ride your bike through the neighborhood 
Window shop in the mall
Put on your favorite music and dance
Walk around the room while you're on the telephone
Go outside with your child or grandchild and participate in their games or activities
Do anything that requires your body to move.  Many physiological changes will occur in your body that will result in better health.  What's more, it doesn't matter what age you start this activity.  Anyone and everyone can enjoy the benefits of repeated daily movement.
"A body in motion tends to stay in motion" – a human body in motion tends to be a healthy body in motion.
So walk, don't run, for a healthier, happier you!
For more information on how to improve your health and be fit, contact Julia Darrah at Life in Motion Fitness for a FREE fitness consultation TODAY!  For more information about in-home personal training services in your home, visit www.limseniorfitness.com.
_________________________
What Were You Thinking?
Every thought you think…
…has a direct effect on your success or lack thereof when it comes to being healthy or successful or happy.  Here we will address your physical status, but remember this can be implemented with any part of your life.
Even with the best efforts, if you're still secretly telling yourself you're not going to succeed or if you don't believe deep down that what you're doing will work, you are sabotaging all the physical efforts you are trying.  The brain is a powerful muscle.  Your thoughts guide the direction your body takes.
If you find yourself being frustrated because you can't lose those last few pounds, or the pain in your neck, back, knees, hips, etc. just hangs on, try thinking, speaking and writing down positive thoughts several times a day to start changing the results of your efforts into positive ones.
Choose an area that needs attention such as a sore back, painful knees, too much weight, etc., and plug that into these:
**I want the (problem area) to be gone.
**My (problem area) is feeling, getting better every day.
**I am getting better every time I (exercise, eat correctly, get a good night's sleep…).
**The (problem area) is now disappearing.
Once you begin adding positive thoughts or affirmations to your day – every day – you will bring on better progress, you will feel better, and you will start having a better outlook on everything in your life.  And these positive reflections can be applied to EVERY situation in your life.  It's all just a thought away.  And you have the power right now to start making the changes this very second!
If you're looking to improve your health and need a little guidance, contact Julia Darrah, Life in Motion Fitness, to schedule a FREE consultation today!
_________________________
Exercise Can't Possibly Help ME – I'm Too Old!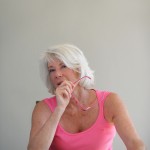 **"I'm too old to start exercising, it won't help me now."
**"I've never exercised in my life, if I start now, I'll hurt myself."
**"What's the use? I've let myself get unhealthy and after all these years, I couldn't possibly get better."
Do any of these sound familiar?
These ideas are popular, but without foundation.  In fact, studies show the opposite is true.  With the proper guidance from a qualified professional to get you started, you can:
          Slow down the aging process
          Rid yourself of many aches and pains
          Sometimes even reverse the need for medication
          Eliminate the presence of some age-related diseases
If you are still skeptical about whether exercise is beneficial for adults in their later years, here are 10 more reasons to put your life in motion:
          1.  Weight-bearing/resistance exercise provides significant improvement in bone density.
          2.  Regular exercise may speed up the ability of the body to heal wounds by as much as 25 percent.
          3.  When previously sedentary seniors incorporate exercise into their lifestyles they not only improve physical function, they also experience psychological benefits as well.
          4.  Regular continual exercise over an adult's life can significantly decrease the risk of dementia and Alzheimer's.
          5.  Practicing balancing has everything to do with an elderly person's ability to get around and live independently.
          6.  Adopting a lifestyle of eating right and exercising can reduce periodontal disease – the main cause of loss of teeth.
          7.  Exercise decreases the risk of future problems with climbing stairs or even walking.
          8.  Resistance training (strength training) has repeatedly been shown to be a safe and effective way to reverse muscle loss in the elderly.
          9.  Exercise is more important than worrying about controlling weight when it comes to preventing physical decline in older women.
         10. Minimal exercise for people in their 50s and 60s can extend their life expectancy – especially if they have conditions or habits that endanger their hearts, like diabetes, high blood pressure or smoking.
If you want more information on how you can reap the healthy benefits of starting a daily activity plan, contact your local fitness center, recreational facility or in-home personal trainer for expert advice and assistance.  Contact Julia Darrah, certified personal trainer with Life In Motion Fitness, who specializes in at-home fitness programs for people over 50.  She can be reached by calling her at 785-806-2410.  Visit her website www.limseniorfitness.com to get all the information on her services, experience and more.
 _________________________
10 Mistakes People Make When Exercising in the Heat
Everyone benefits from daily exercise no matter what season it is.  But sometimes we don't always think about the hazards that lurk in the elements.
If you aren't aware of the inherent dangers of exercising in the summer heat, you could be putting your health at risk, rather than benefiting from staying active during the dog days of summer.
Here are some common mistakes to avoid when exercising in the heat:
1.  Not drinking the right amount of water before, during and after the exercise session.
2.  Wearing the wrong type of clothing.
3.  Forgetting the sunscreen.
4.  Not acclimating to the heat.
5.  Eating the wrong foods before exercising.
6.  Ignoring your body's warning signs.
7.  Not knowing the effect certain medications have on your body as you exercise.
8.  Not exercising at the best time of day.
9.  Not checking the weather conditions before going out for your exercise.
10. Not adjusting the intensity of the workout according to the weather.
Each one of these mistakes, if not avoided and/or corrected, can have a severe effect on your workout, and can be a dangerous and possibly deadly precursor to a heat-related illness in anyhigh-temperature climate.
For a complete explanation of each of these factors, and expert guidance on how to safely and effectively exercise when the heat rises in YOUR hometown, contact Julia at www.LifeInMotionFitness.com or call 785-806-2410 today.
_________________________
Supplements are NOT Necessary!
Although a daily vitamin that has been prescribed by your physician after careful testing and examination can be a beneficial part of your dietary routine, all the other hyped up energy aides, muscle-building concoctions, recovery antidotes, and a myriad of other "remedies" parts of the "health and wellness" industry wants you to buy into are really not necessary!
For the regular, everyday person a sensible meal plan including fresh vegetables and fruits, whole grains, non-processed proteins and natural and organic foods is more than sufficient to promote good health.  This includes strong bones, optimum blood sugar levels, low cholesterol, ideal body weight, a healthy heart and more.
Here is why I DON'T USE SUPPLEMENTS:
1.  They are expensive.
2.  Most are made with the intention of making money for the manufacturer, developer and/or distributor, not for actually helping people.
3.  I can get all the vitamins and minerals I need by eating whole, non-processed fruits, vegetables, proteins, and grains.
4.  If it isn't in as close to its original, natural state, how can I know it's good for me?
5.  Chemically altered pills, capsules, powders, additives, etc. just don't seem like a good idea.
6.  The "diet and supplement" industry is a multi-billion dollar industry preying on the uneducated, unmotivated public.
7.  I have practiced this method for over 50 years and have had no ill-effects from eating sensibly and being chemical free.  🙂
If you want to know more about proper nutrition, healthy lifestyle choices, lifelong activity and how to easily be strong, vibrant and chemical-free for optimum health, contact Julia Darrah, Certified Personal Trainer with Life In Motion Fitness at www.LifeInMotionFitness.com .
_________________________
Better Balance – Better Confidence
When you build the ability to balance your body you also build your confidence.  Strengthening the muscles that keep you upright and stable will help prevent falls and aid you in being mobile.  Watch this video for some helpful exercises to start building up the balance you may have lost in recent years.
_________________________
No Weights?  No Problem!
Try the tips shown in the latest video from the Home Health Web Series on YouTube.
_________________________
Exercise is Too Difficult – Just Give Up!
Have you given up when you felt like exercise was too difficult?
With the recent FDA approval of yet another magic pill to help people lose weight, it seems folks are allowing themselves to become less concerned with the reality of how much damage inactivity can do to their health and well being.  It seems so much easier to swallow a caplet than it is to get up and move.
We must stop and take a good look at the big picture.  Men, women, and children have all gotten heavier since 1960.  The average weight for men and women in 1960 was about 24 pounds lighter than in 2002.  And on the same note, children were about 9 pounds lighter on average in 1960 compared with 2002.
While there are no exact hard facts yet to say poor diet and exercise habits are solely to blame, it is almost obvious that with the technological advances society has enjoyed, people are less likely to be as active and eat as healthy.
Take, for instance, getting from point A to point B.  In the "old days", we would have walked or biked to the grocery store and back for our daily staples.  It would have taken maybe 30 to 60 minutes more to accomplish this daily chore, but we would have been getting much more benefit health-wise.  Now, with all the places we have to go, people we have to meet, and things we have to do, we don't "have time to waste".  Things have to be done at a much quicker pace so we can get on to the next item on our to-do list before the Joneses get ahead of us.
In today's frenzied and stressed lifestyle pre-packaged meals that can be thrown into the microwave are much more appealing than taking the time to prepare a nice home-cooked meal using fresh and wholesome ingredients.  And yet, modern creations like frozen microwave dinners lend little to growing a healthy, strong, long-lasting body.  Who really knows what their chemical concoctions consist of or what they do internally once they've been ingested.
All the conveniences of modern times have lead us to becoming lethargic. Society is beginning to take on an attitude of "less is more" when it comes to motivation for activity.  It's so easy to be complacent.   It seems many people try to relax after a hectic day of work, errands, taxiing the kids, meeting with the PTA, and juggling all the other scheduled tasks by slipping into a comatose TV-watching session instead of adding a bit of stress-relieving, reviving, health-preserving exercise or activity.  What a shame that we have an abundance of conveniences that are actually too convenient for our own good.
So many gadgets and gizmos that "help" us do our everyday work are leading us to exchange calm and easy-going traditions for the mad pace of the 21st century and all its accompanying "gimmicks".  We've learned that things can get done in nanoseconds compared with hours or days.  We've been programmed to think that everything should be nearly instantaneous once we push the right button.  So no wonder we lose patience if we don't see immediate results from a 20 or 30-minute bout of "exercise".  We all want a quick fix or a magic potion to achieve the "dream body", "perfect weight" or some other false representation of ideal health status.
What happened to the carefree days of swinging on a swing in the park, playing with the kids and pets in the yard, taking time to organize a neighborhood game of basketball or kickball, or taking a family walk each night after a homemade dinner?
Even though we have modern amenities, we can still reach back into our "olden days" files and find ways to enjoy life with easy and fun activities.  Let's not give up.  Let's grow up – healthy, active, strong and wise.  And let's do it together with friends and family.
If you want more information on specific ideas to add to your daily life in order to have fun and become healthy right at home, call Julia Darrah, Certified Personal Trainer at 785-806-2410.  She will come to your home, complete a full health assessment and consultation FREE OF CHARGE and get you and your family on the path to getting more active and living strong and healthy.
_________________________
Swollen Ankles and Weak Legs Keeping You Down?
Do you wonder what you could do at home to help increase the circulation in your legs?
Many people have noticed a decline in their stamina and diminished ability to carry out the simplest of tasks.  Being sedentary is a major contributing factor to becoming weak and unable to participate in daily chores with the ease that was once taken for granted.  Sitting for long periods of time causes many health problems, including poor circulation in the lower body.
With the guidance of a trained professional fitness expert, you can learn how uncomplicated it can be to regain strength, flexibility and good circulation.  
Performing simple leg movements while seated in a chair will help increase circulation and begin to build strength and flexibility.  Life in Motion Fitness has created a Home Health Web Series of videos to introduce you to handy exercises you can perform in the comfort of your own home. This video series was created so that you can see how convenient it is to be able to engage in basic motions to start becoming more active and increase your health status.
The following video includes easy exercises designed for those who are sedentary, inactive or not able to perform standing activities.
You will find expert guidance on how to start feeling better and moving easier by calling Julia Darrah with Life In Motion Fitness at 785-806-2410 today!
Life In Motion Fitness serves adult residents of all ages and fitness levels.
_________________________
The Advantages of NOT Hiring an In-Home Personal Trainer
When weighing the "costs" of hiring an in-home personal trainer with the process of relying on yourself to begin an exercise program that will improve and restore your health, consider these points:
– I can work at my own pace, when I want, where I want (which so far has worked so well and therefore has lead me to consider hiring a coach).
– I can save the money I would spend on a trainer for other expenses (such as doctor bills, medication I wouldn't need if I were healthier, insurance premiums that will surely increase as my health issues increase, etc.).
– I can watch more TV and sit at the computer at my leisure without the idea of having to "report" to someone when asked about my daily activities.
– I can join a local gym by paying a monthly membership fee and then use the facility when it's "convenient" for me.
– I can use up more gas and take at least 30 minutes to drive to and from the gym.
– I can hire a housekeeper to do my cleaning and cooking and a personal caregiver to help bathe, feed, dress and groom me (because my own exercise program has done wonders for my strength and stamina).
– I can begin depending on friends and family to run errands and take me places (due to the fact that my independent, well-intentioned workout regimen has fallen by the wayside and my wellness level has dropped immeasurably as the months and years have gone by).
– I can watch my grandchildren playing outside from the comfort of my lounge chair or wheelchair, instead of being out in the "elements" enjoying the fun.
As you can see, there are all kinds of great reasons not to hire your own in-home physical fitness coach.  But it's not really a laughing matter. It's up to you to make the ultimate decision,  just remember – if you don't take care of yourself, no one else will.  Your friends and family want you to be around for a long time to come.  And they want you to be your strong, balanced, vibrant, active self.
To get a FREE consultation in your home, to find out how easy it is to start on a path of healthy living for the long haul, call Julia Darrah, Certified Personal Trainer today!
_________________________
How To Fend Off Stiff, Achy Joints
Why is it that when you wake up in the morning, all your joints seem to be cemented together and you feel like a rusty old tin man?   Here's what I do when I need my little "oil can" to help alleviate stiff joints and relieve achy muscles.
Just as I'm opening my eyes from my long night's sleep, I take a few deep, slow breaths.  This starts up the circulation of oxygen into the system, which nourishes muscles and ligaments.
It makes me feel better when I do gentle range of motion moves to start out with.  I like to slowly bend and straighten my legs just far enough to be comfortable but to get the muscles to wake up a bit.  I'll do the same with my arms by reaching up to the ceiling and then bending my elbows and putting my hands behind my head.  This only takes a minute or two.
Next, it's time to take a big, long stretch.  I'll extend my legs as far as they'll go while simultaneously stretching my arms over my head towards the headboard as far as I can reach.  I'll hold this position for a few seconds and then release into relaxation.  I will repeat that because it feels really great.
To alleviate any aches in my low back I will slowly bring one knee at a time up to my chest and hug both my legs.  I always make sure I'm breathing in and out when I do this so that my body will respond without tensing up.  As I'm hugging my legs to my chest I will move side to side slightly to help my back relax and elongate.  Once I let go of my legs I let them rest.
My feet and ankles always seem to not want to cooperate when I first get up so before I stand I'll do some ankle circles with both feet.  I will also point and flex my toes and feet just to get the blood flow going literally from head to toe.
As I complete this quick little wake-up routine I'll turn to my side and then push myself up into a seated position and place my feet on the floor.  One more deep breath, arms reach to the ceiling and I'm up and ready to go.
It's amazing what a couple of minutes of gradual movement can do to lubricate those stiff, tight joints and muscles.  It makes quite a difference compared to trying to jump right out and go.  I prefer smooth, full strides and range of motion compared to the shuffle-jerk-stick action of a sticky, rusty tin robot!
If you need help alleviating stiff joints and muscle soreness, call or email me and I'll show you the many simple things you can do to feel so much better.
 Older Posts:
"I look forward to having Julia come to my home as my personal trainer.  This makes it convenient and simple.  Julia mixes it up so it's never routine.  She includes something different each time.  She knows when to push, but knows my limits.  Her years of knowledge enhances my workout and is most beneficial.  I truly enjoy my sessions."
-Judith D., Chandler, Arizona